Drive Your Dreams Without Limits
A brand new automobile garage for all kinds of automobile-related repair and full-scale maintenance.
Flywheel Autoshoppe is a multi-brand garage located at the heart of Kozhikode. All types of vehicles are invited here. Every vehicle is special for us.  We provide all kinds of major and minor repairs and services, available for all models from normal brands to popular premium brands. Flywheel is not only a media house, it is a community for Automobile enthusiasts. We strive to chase the industry standards with our delicacy and passion. There are some exclusive features that make us remarkable among the competitors, a Vast workshop area, a Large service bay intended to store sixty-five cars at a time, Fully secured, Five heavy-lift facilities for holding heavy vehicles up to five-ton capacity in weight, six-meter long advanced paint booth, in-house detailing shop, Experienced mechanics and technicians and more. We are committed to providing honest quality professional services to our new and existing customers.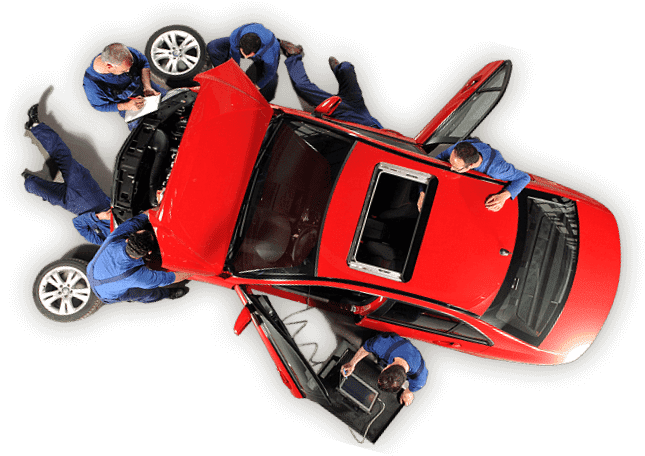 Auto engine works include oil change and auto engine diagnostics etc. Oil change should be done according to the vehicle capacity. Usually, it must be every 3000 miles. Engines with modern lubricants have recommended oil changes of 5000 to 7500 miles. If oil shouldn't get changed within the time period, it will get solidified or turn to gel and eventually turn into sludge. diagnostic tests are done to find out problems related to the engine, transmission, breaks, exhaust system, and other major components.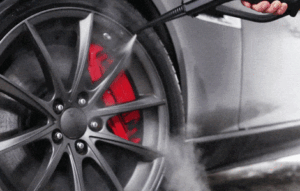 Wheel alignment is the adjustment of front-wheel suspension and steering mechanism. The sign to recognize the need for alignment is when you notice uneven or rapid wear, noisy steering, or squealing tyres. Repairing or replacement of tyres, tire rotation, tire alignment services etc. are handling in a professional and affordable way.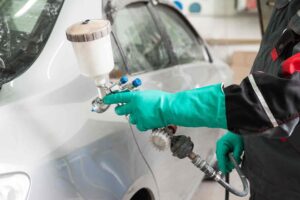 Painting in a car is primarily for renewing a car's outer look and for surface protection. Primer, topcoat, and clear coat are the three paint layers often used while painting a car. Each coat of paint has a specific function in terms of protecting the metal and the finish. Four different base coats available are solid, metallic, pearlescent, and matte.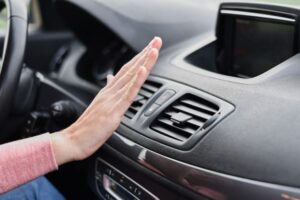 The purpose of air conditioning systems is to cool down the air in a vehicle. The cool and refreshing air from the car vent is a great advantage in hot summer and humid climate seasons. Air conditioning can save you from hazardous air pollution up to a high extent. You can gauge how much air your car's air conditioner is producing while you're sitting in it. You should have it checked if it's not functioning normally. If your ac does not provide a refreshingly cool temperature, then it indicates there is some trouble. Professionals can identify the problem and solve it whether it is because of leakage or not.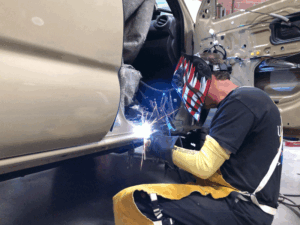 The vehicle is completely undergone diagnostics and by means of its test report, technicians decide which parts of the vehicle need Body repair or maintenance. If the dent is not affected by the paintwork, a mechanic can fix the dent by using advanced tools. To restore a car body filling is usually a for fixing large dents by filling it with a material. Bumper replacement and car body painting, car collision repair, window repair and replacement, frame alignment and repair, and car detailing are also included in body works.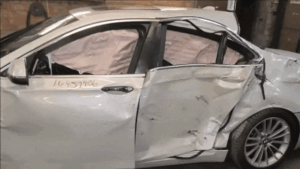 Flywheel is an excellent place for accident repairs and collision repairs. We use software and tools to estimate spare parts to make sure instant hassle-free repair works. We have the best technicians with years of experience in the industry. A minor scratch or completely destroyed automobile, we guarantee complete revival.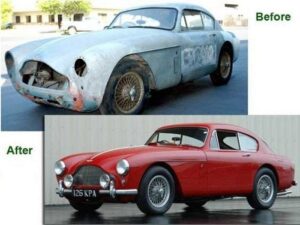 Restoration is the process of repairing, removing, and replacing damaged or worn-out parts of a vehicle. Restoration can give your vehicle a new look or a condition better than its formal condition. Car restoration is usually for restoring classic cars. We do intimidating restoration works. There's no magic there's only skilled work and talent.

Dent & Paint
Flywheel specializes in car dent repair and
car painting services for a range of models.
Engine Services
FlyWheel proudly serves the lube, oil, and filter change needs of your vehicle,
which, if done at regular intervals, extends the life of your car.
Diagnostics
If your car needs a mobile diagnostic check done at your home or office, let FlyWheel come to you.
Detailing
FlyWheel offers professional car detail services at an affordable price.
Our interior cleaning, detailing, and restoration services can help you recapture that new car look and smell.
Suspension
The suspension system of your vehicle protects you from
bouncing up and down due to adverse road conditions and bumps.
Our professionals can detect problems arising due to suspension
like unusual noises, excessive bouncing, or braking issues with your car's
drivability and save you money before the problem becomes dire.
Brakes
The brake system consists of different parts that can be fixed individually.
A detailed quote is given to you after we perform our systematic brake evaluation.
Decarbonization Service
Reduces engine noise, reduces vibrations,
and improves engine efficiency, and overall performance.
It is important to keep the engine in a good
condition for optimum efficiency.
We Offer Full Service Auto Repair & Maintenance
Highly secured services. Advanced facilities. Only service advisors and mechanics are permitted inside the garage to ensure the safety of your vehicle. Excellent spot for all kinds of repair, restoration, and modification works. Service for all brands, from domestic brands to premium foreign brands. Outstanding accident repair services. We deal with all types of insurance claims.
Dedicated minded experienced professionals. Best Mechanics and technicians in the industry. Our team's perks are Collaboration and problem-solving skills.  We choose perseverance because we value your vehicle.  Whatever we do we follow our ethics.
We don't charge high when compared to other garages which do the same work. We always try to make our services affordable for our trusted clients. Flywheel is not a place for only luxury cars. It is for all types of brands and not expensive at all.
Flywheel provides the best quality auto parts repair services. We always provide quality services in an affordable price range. Anyone can approach the flywheel for any kind of car parts replacement and repair. The quality we guarantee for car parts repair and replacement services will promise your car life beyond limits. We don't demand trust, but trust comes to us.  

Sky Care
I have tata safari storme, and there was a cracking sound from the clutch... first showed it in tata marina, and they said to change the clutch.... sound is from the cylinder, then they lubricated still not resolved. I was passing by bypass road and decided to check with fly wheel...I was sure it was some small issue... they were very welcoming and put one staff to check the clutch and he checked, greased the whole pedal no joy, then he pulled up the bonnet checked and told me the cylinder nut is loose and resolved.
REPAIR, RESTORATION, MODIFICATION, AND MAINTENANCE. FLYWHEEL DEALS EVERYTHING.